Ch. Hot King Staff HONEY WILD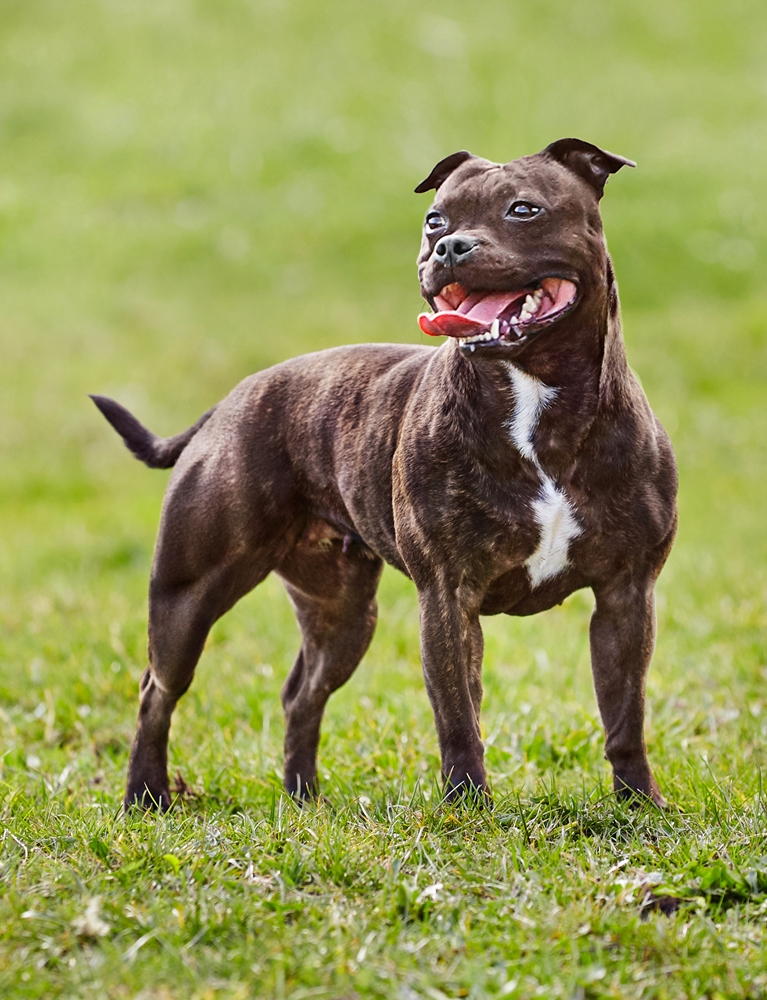 Sire:
Quinlent MAKE A MEMORY
Dam:
Sajojistaff SINK THE PINK
Breeder:
Christophe Cordel
Honey is a medium size bitch, coming from kennel with specialization in staffies selected for activity and sport; her father is one of best sporting dogs in Netherlands, with great results in dutch SBT Sporting Club. At the shows judges often appreciate her shapely feminine head and typical for this breed, dynamic and easy movement. They pay attention for her type, sight, proportions of body and temperament. Her biggest show succes is victory of polish Bull Type Terrier Club – in 2014 judge Cornelia Bergundthal, staffordshire bull terrier breeder with big experience (But Charming Ruffians) admited Honey title of Best Adult Female on show "Alec Waters Memorial".
Privately Honey is very nice girl, loves people, especially children, and has no resistance to cuddle every person she just met. Usually friendly in dogs meetings on the walks, at home she rules her staffie friend Baileys. Honey loves playing and sport, her favourite activity is flirtpole – as real terrier, she likes to chasing little running objects. She's very intelligent and knows how to use it for her own profits – how to catch a toy and not to run with no sense; how to do the command on her way, not the way I wanted. Very emotional, easy goes exciting, but also easy calmes down. Honey is sensitive girl, easy learning with positive methods, but surprisely great well adapting to changes around her.
She's very active and agile staffie; for a breed with short muzzle she's doing great with heat. Jogging with me is not problem for Honey, even on longer distances – in her opinion I'm definitely to slow. She's free from allergy, has the most resistant stomach from all my dogs ever and perfect complete scissor bite.